NMS Announcements April 25th - 29th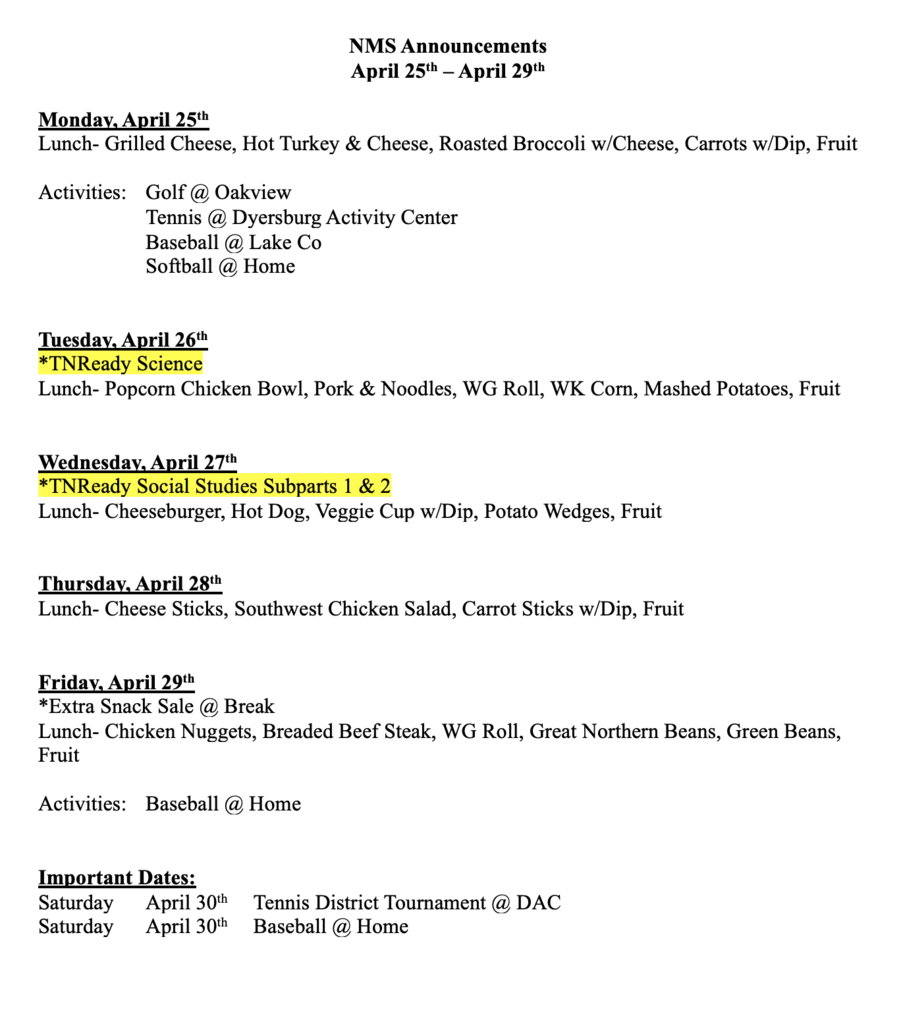 FFA livestock meeting!! 👀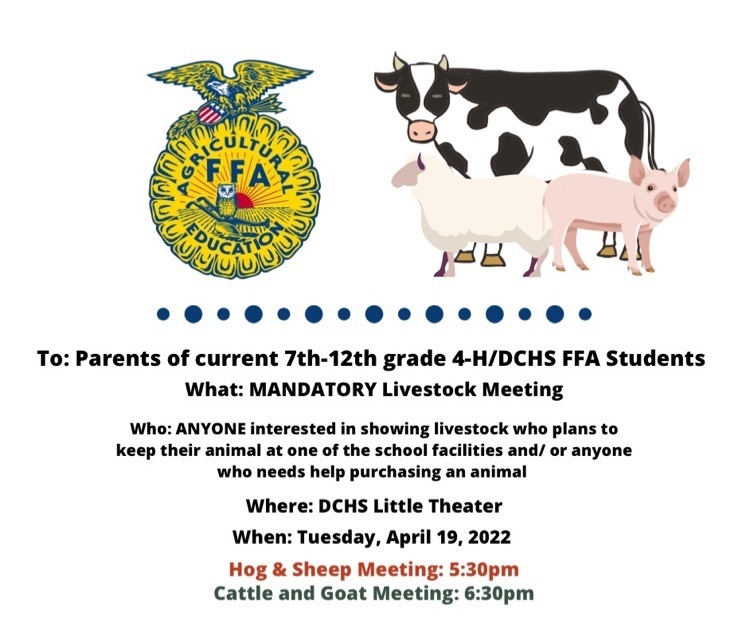 NMS Announcements April 18th - 22nd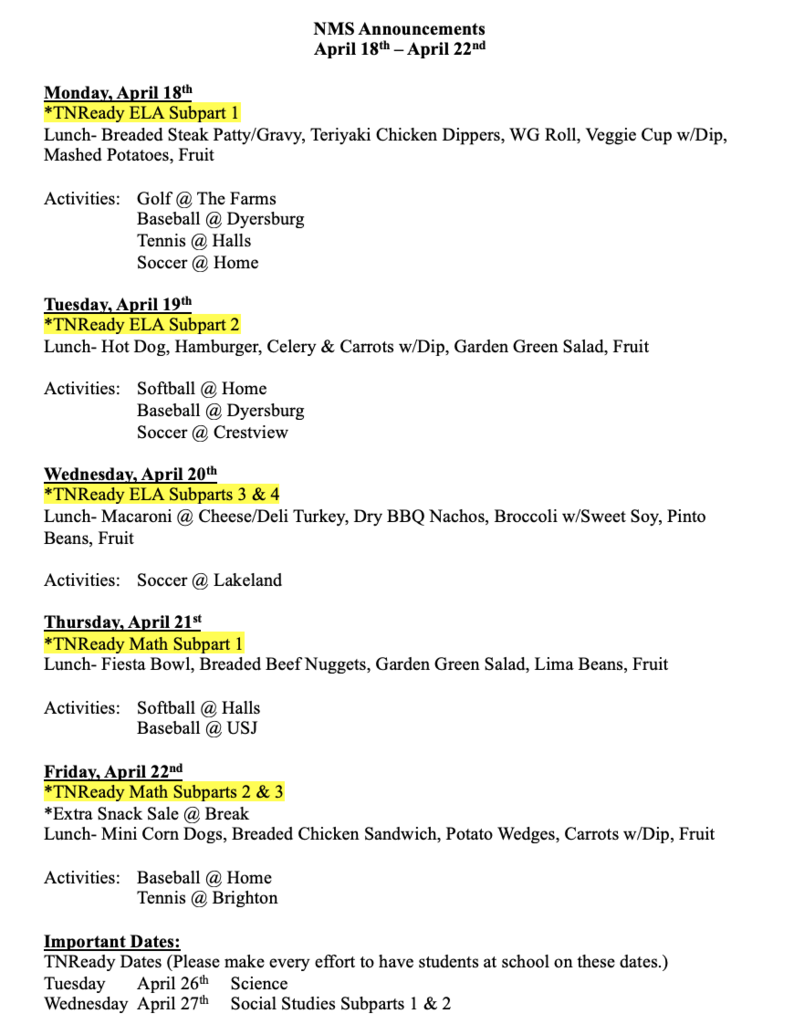 UPCOMING: TCAP Testing Schedule
Reminder: Dyer County Schools will be closed for Good Friday tomorrow, April 15, 2022. We hope you and your family have a beautiful weekend.
All Dyer County and Dyersburg City Schools will have an early dismissal at 1:45pm today, April 13, 2022, due to the threat of severe weather. Please be safe.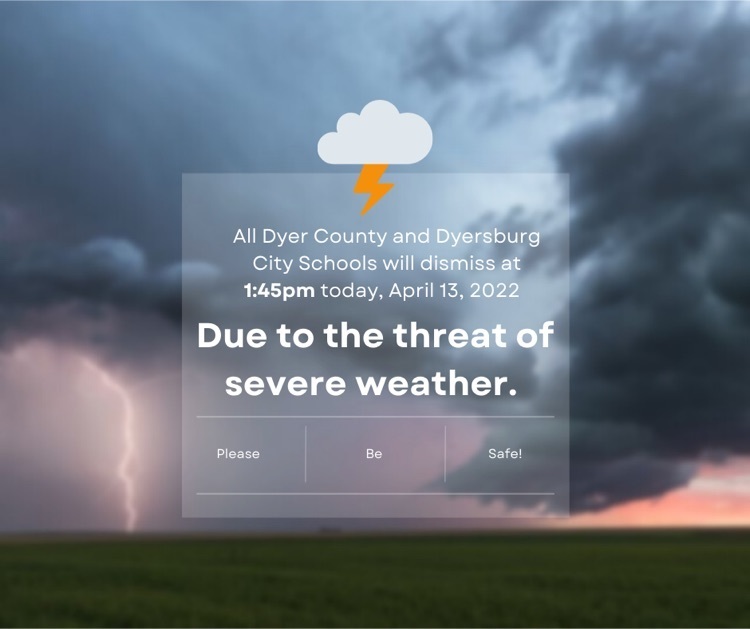 Middle School Spring TCAP Schedule!
NMS Announcements April 11th - 15th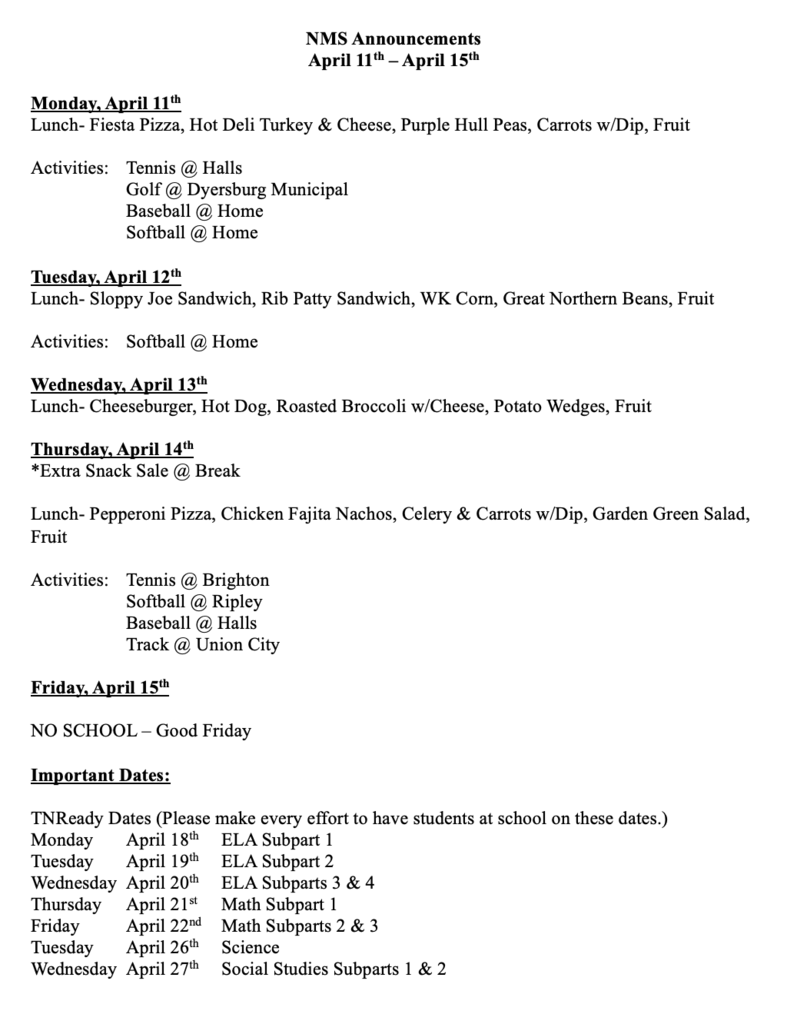 NMS Announcements April 4th - 8th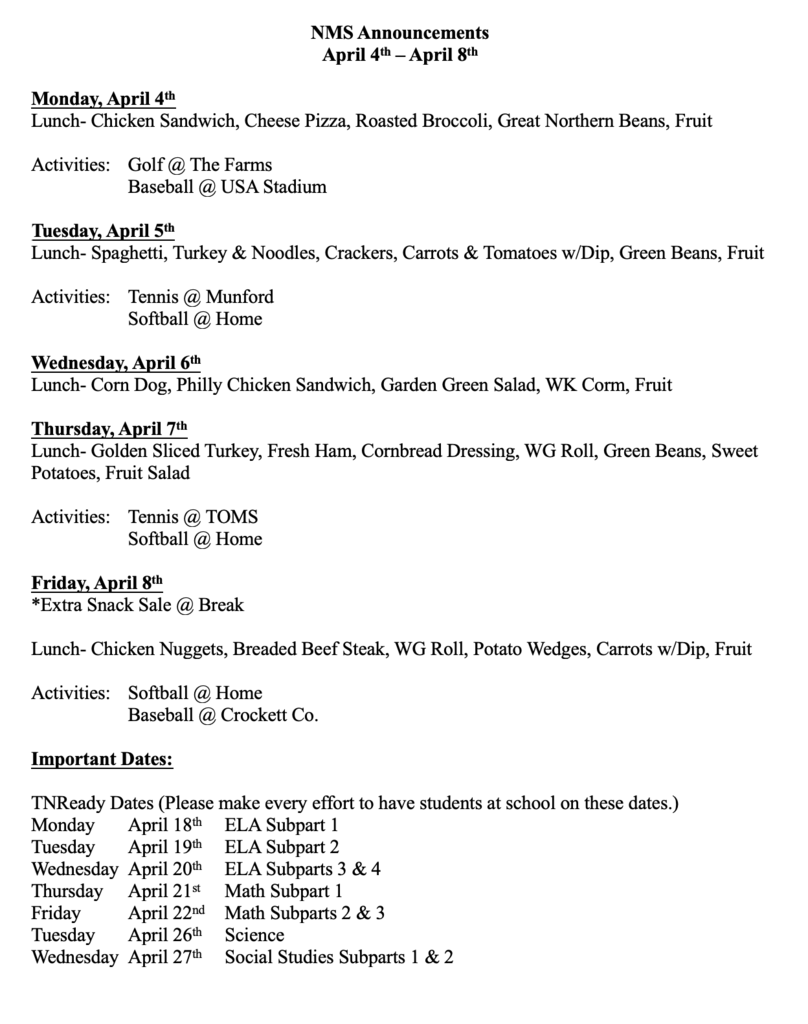 Hey, Choctaws! Spring dance season is upon us. We need your help! Do you have any formal attire you'd like to donate? We will take it. 🤍 #choctaws #dyercountyschools #donate #helpothers #choctawfamily #giving
Due to the threat of severe weather, all Dyer County Schools will dismiss at 11:30am today. Please keep an eye on the weather and stay safe, Choctaws!
Parents, please be on the lookout for a 2022 Choctaw Excel Summer Academy application! Applications are being sent home as early as today.
NMS Announcements March 28th - April 1st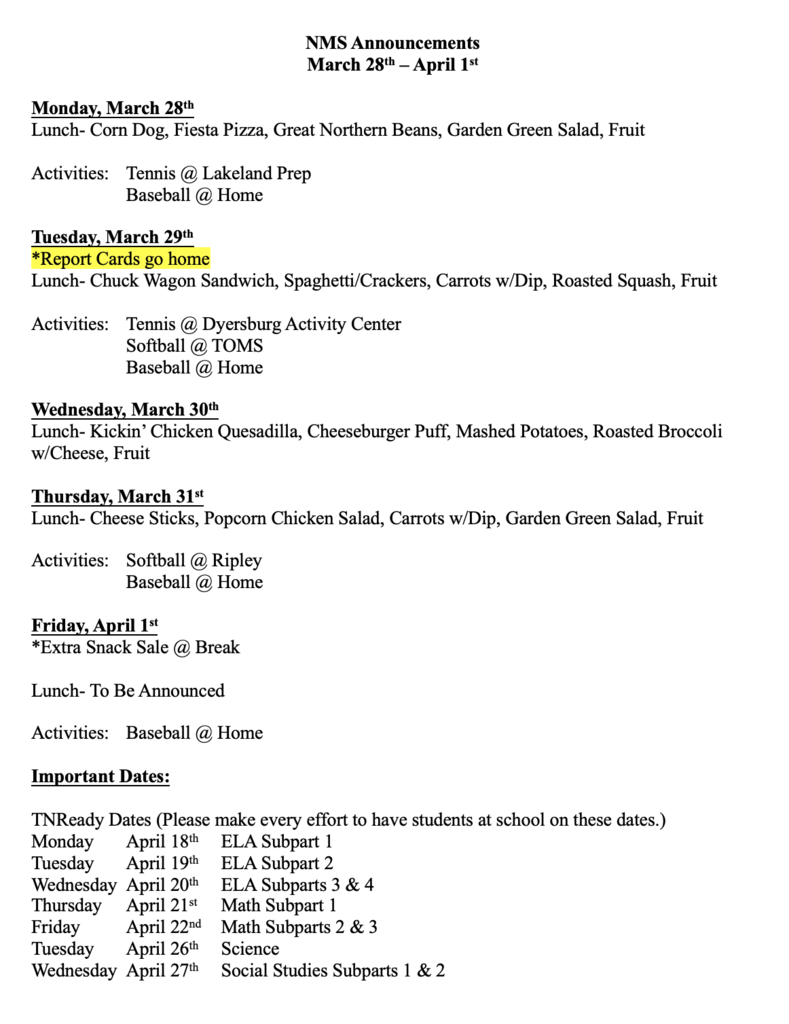 Set those alarms, Choctaws! We will see you in the morning! #dyercountyschools #springbreakisover #backtoschool #gochoctaws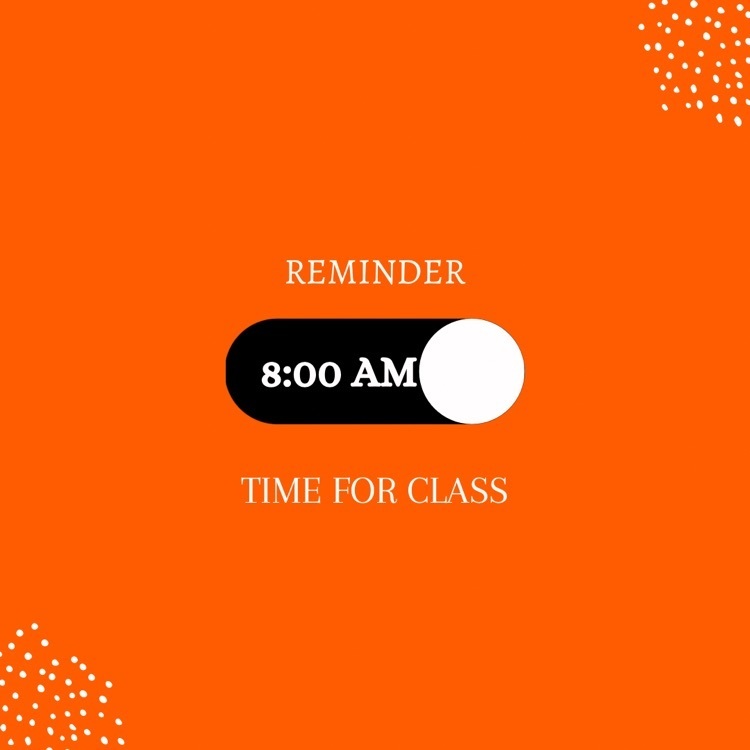 NMS Announcements March 21st - 25th
Attention: ALL 6th grade parents, please read!!! 👀 - Spring break may be a great time to get those boosters. If you have any questions, please contact Elisha Childress at 731-285-6712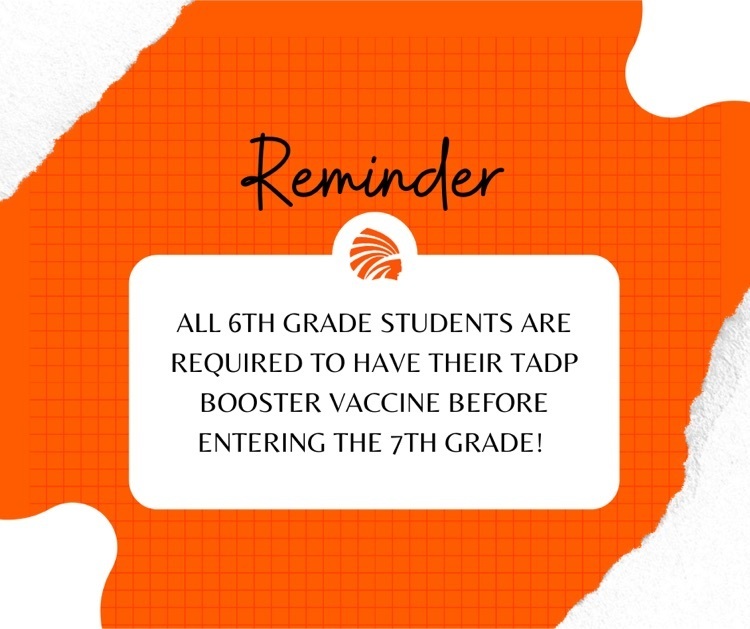 We hope you all have a great break! 🌷 Classes will resume Monday, March 21, 2022 at 8am. #dyercounty #choctaws #dyercountyschools #springbreak2022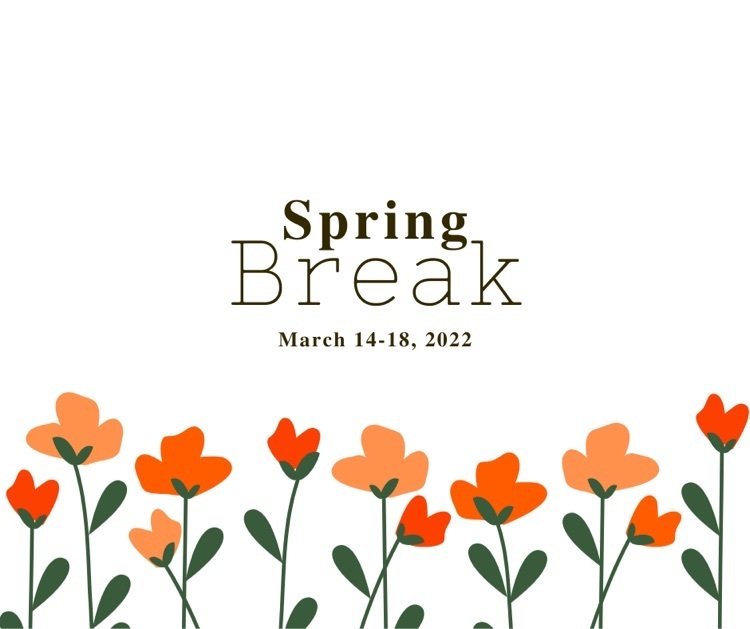 NMS Announcements March 7th - 11th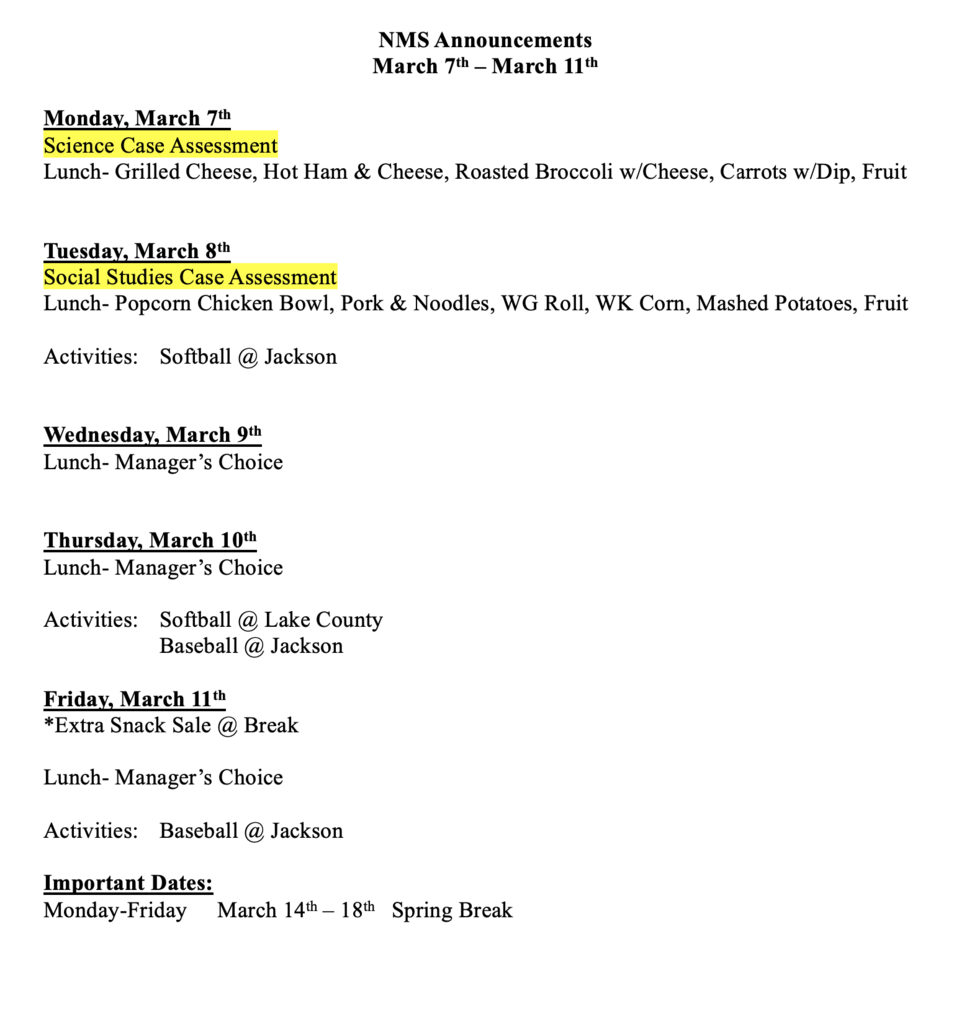 NMS Announcements February 28th - March 4th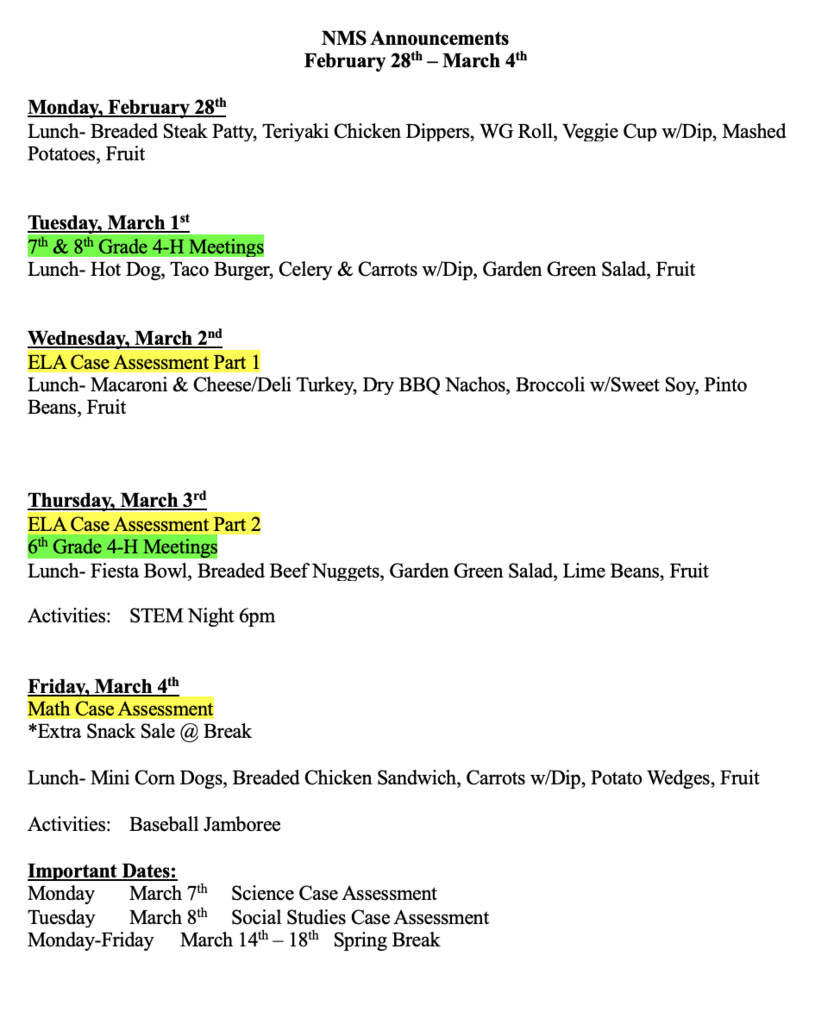 For the safety of our students and staff, we will continue to monitor the road conditions. If there is a change in this decision, we will notify you early tomorrow morning via the website, all social channels, and team reach. Stay safe, Choctaws!